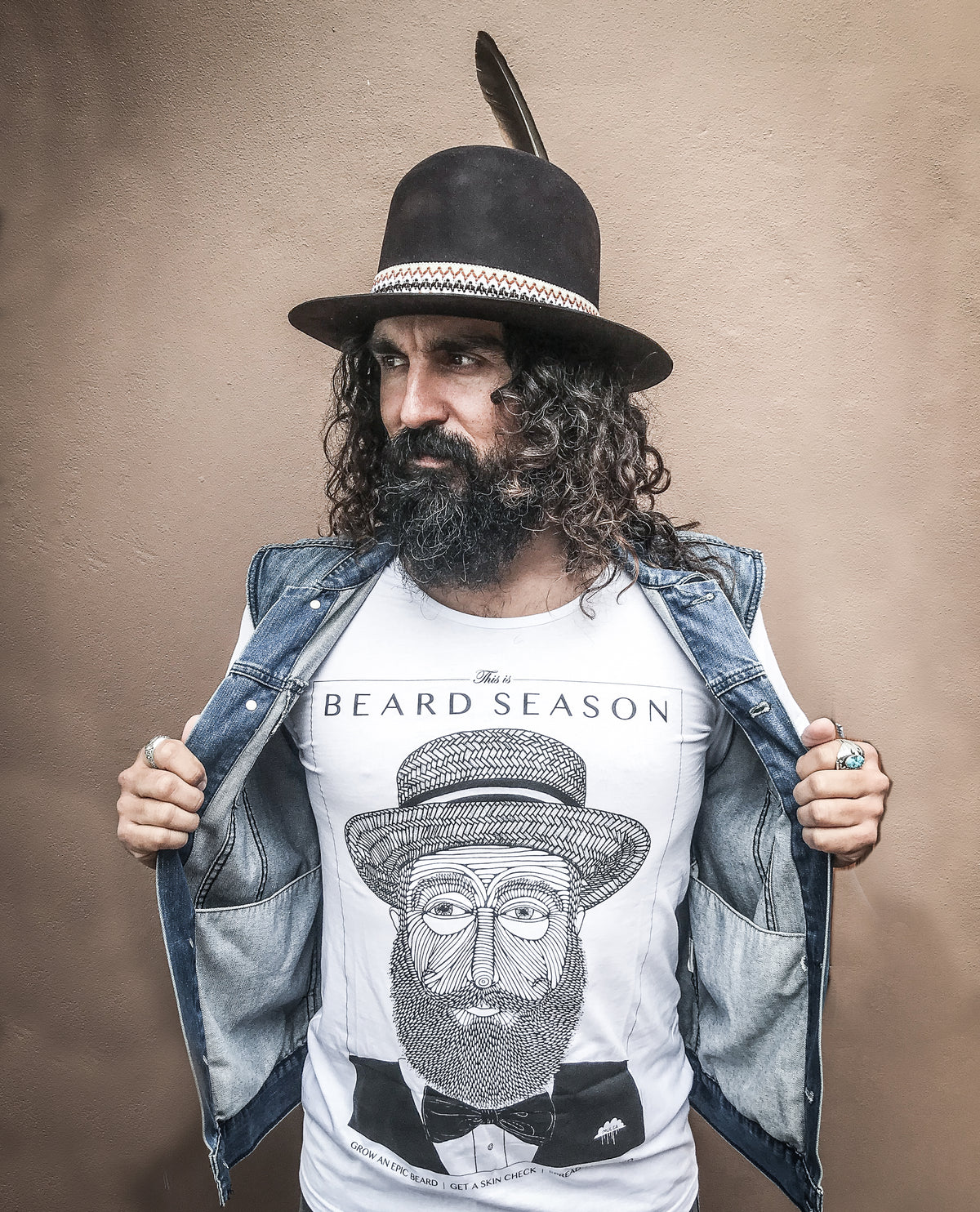 Jack Savage is man dedicated to creating some of the finest bespoke hats on Earth. His unique, handcrafted pieces of wearable art are designed to unleash the wildness within and to liberate the  creative expression that has been hijacked by the mass produced, carbon copy pop out, corporate consumer culture.
Each hat is a unique, one of a kind creation, crafted by hand in the ways of old, using only the finest materials available today. Each one is steamed, blocked and hand shaped, using pure rabbit and beaver felts which are  left clean or distressed with patinas for that worn, rugged look.. Soft leather sweatbands are measured, cut and hand stitched in for comfort and support, and finally the hat is decorated with unique trims and trinkets which have been sourced, scavenged and gifted from nature, flea markets, back alley pedlars and travelling merchants from around the world. 
"I make hats for musicians and artists, gypsies and vagabonds, surfers and cowgirls, mystics and shamans, hippies and hobos. People who see life as a journey and chose to live creatively on their own terms at one with themselves, spirit and nature.
Its amazing what a simple hat can do for a person. There's a sense of style, charm, and a certain kind of magic that comes when you wear the right hat for you, a transformation of spirit that conjures an aura of wonder and mystique..
I make hats that tell a story, not just of itself, but of the one who wears it, and while each story is unique, the message is always the same..  It whispers 'Look at me, I'm different', and shouts ' I am Wild.. I am Free..!"